Triple Crown Win: Double Phoenix Jiu Jitsu Dominates American Grappling Federation Tournament
Mar 11, 2023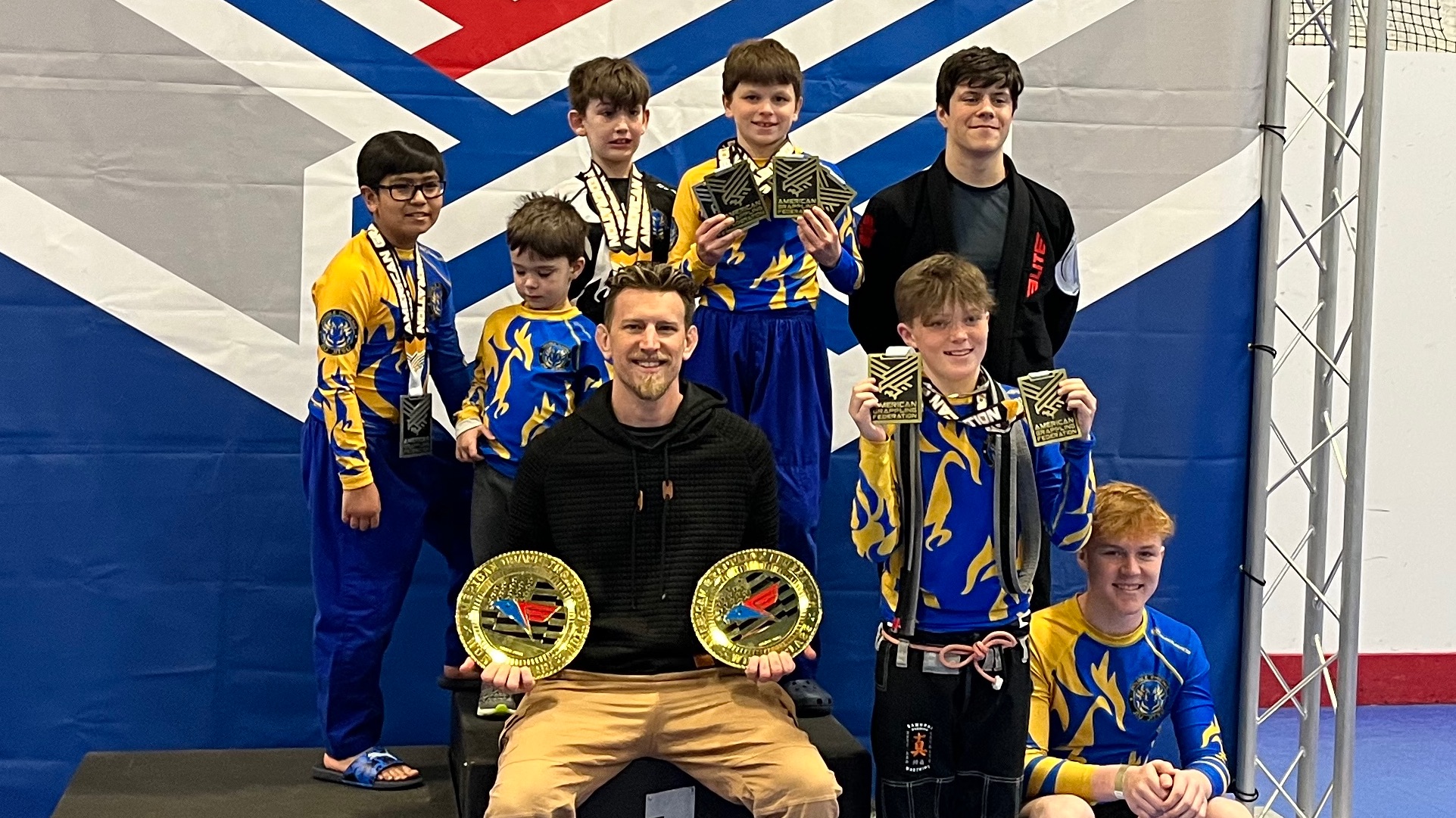 Double Phoenix Jiu Jitsu, a local martial arts academy located in Sterling, VA, made an impressive showing at the American Grappling Federation tournament held on March 11th, 2023. The academy's young athletes brought home not one, but three team titles, solidifying their status as a dominant force in the kids' Jiu Jitsu scene.
The tournament featured some of the best young grapplers in the area but it was Double Phoenix Jiu Jitsu's team that stood out from the rest. The academy's young athletes took home the titles for Best Kids Team in both Gi and No-gi divisions, as well as the coveted Best Team Overall title for the entire tournament.
The academy's success is a testament to the hard work and dedication of both the young athletes and their coaches. Double Phoenix Jiu Jitsu's training philosophy focuses on building a strong foundation in technique and sportsmanship, which is evident in the success of their young athletes.
Notably, families training Jiu Jitsu together is a common sight at Double Phoenix Jiu Jitsu. The academy's programs are designed to accommodate all ages and skill levels, making it a popular choice for families looking to train together in the nova area. As a result, the academy has become a hub for families looking for kids Jiu Jitsu in the Sterling, Ashburn, and Reston VA.
Double Phoenix Jiu Jitsu's success at the American Grappling Federation tournament is a proud moment for the academy and its community. The team's impressive showing is sure to inspire future generations of kids in the academy and outside. If you're looking for a top-tier martial arts academy in the Sterling area, look no further than Double Phoenix Jiu Jitsu.
Looking for a fun and exciting way to stay active and learn new skills? Join our Jiu Jitsu classes and become part of a community of like-minded individuals. Our experienced instructors will guide you every step of the way, helping you develop strength, agility, and self-defense techniques. Whether you're a complete beginner or an experienced athlete, our classes are tailored to suit all skill levels. Sign up today and start your Jiu Jitsu journey!
SCHEDULE A FREE CLASS TODAY
Stay connected with news and updates!
Join our mailing list to receive the latest news and updates from our team.
Don't worry, your information will not be shared.
We hate SPAM. We will never sell your information, for any reason.